New Zealand is a destination which features on most nature lover's bucket lists. What awaits keen travellers is a range of landscapes to explore, and undoubtedly photograph. It's home to some of the most picturesque spots the world has to offer. Spread across two islands, what should you see first? To get you inspired, we've selected six must-see destinations in New Zealand, but we're sure you'll have countless of your own too. Check them out:
Most people know The Lord of the Rings triology was filmed in New Zealand. But rather than visiting the ever-popular Hobbiton movie set, why not head to the setting that formed the perfect background for the evil realm of Mordor? Tongariro National Park is a rugged, volcanic landscape that more closely resembles Mars.
There's a well-known 19km hike across the park for the more active amongst you. One blogger lucked out on the weather for his trip, so check out his photos and prepare to be jealous.
Rotorua is famous around the world for its geothermal activity, as well as being a centre for Maori culture. The area boasts many thermal parks, home to bubbling mud pools, geysers and mineral lakes. Unsurprisingly, Maoris originally settled here to make the most of the warm water. What'll you first notice, though, is the smell of sulphur.
Some of the culture may be more commercialised than you'd like, but it's still well worth a visit for a unique experience.
Most people will have heard of Milford Sound. But there's more to the Fiordland National Park, at the southern tip of the South Island, than this one location, no matter how beautiful it is.
Doubtful Sound also comes highly recommended by New Zealand travel experts, who acknowledge there might only be one company running cruises here. But that's makes the experience so much better, as unless you come across a private charter, your boat will be the only one you'll see. There's nothing else to interrupt the breathtaking scenery.
Lonely tree of Lake Wanaka
We're not suggesting you travel miles out of your way to see one tree, but if you happen to be nearby, this is a great photo opportunity. In fact, it's got its own hashtag on Instagram and some of the posts are amazing. It's no surprise. As a lone tree on Lake Wanaka, backdropped by the beautiful Southern Alps, it's a beautiful sight – if a bit eerie. Dip your toes in the refreshingly cold water if you want to get closer for the perfect picture.
Lonely Waitomo Glowworm Caves
New Zealand is home to some one-of-a-kind natural wonders, notably the chance to see the glow of glowworms first hand. It might not sound like your cup of tea, but when you head down into the dark caves and float along the river, the worms light up the walls like stars in the sky. It's hard not to be mesmerised.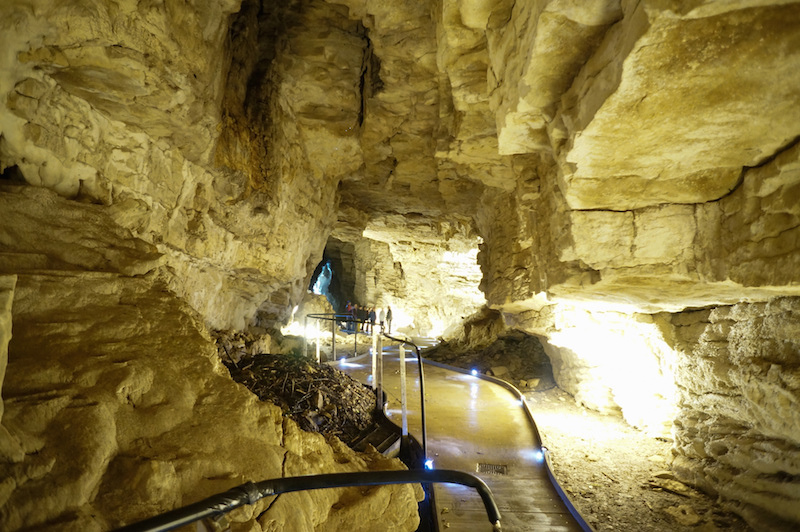 You could easily go to New Zealand and spend hardly any time in a city. Indeed, it's easy to overlook Auckland as a stopover destination before you travel on. But spend some time here and you'll quickly fall in love with the place. The Metro even say it could be a cheap getaway, citing the free entry to a number of art exhibitions and free film showings outdoors in Silo Park, as well as cheap food and accommodation. Consider staying for more than a day or two to explore for yourself.
Have you been to New Zealand? Share your experiences and recommendations with us.