THE BOOK OF MY 1ST IMPRESSIONS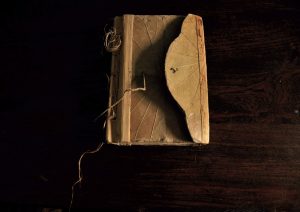 This story, or maybe I should say this idea, was born in Amsterdam two years ago, one day when I was in a bar with my best friend, caught up in an hour lost in time and conversation about life, friendship, travels…
We were seated at our usual table next to the window. We used to spend hours and hours after work at that window, looking at the people passing by, trying to discover and guess their nationality, imagining who they were, what they were doing in Amsterdam, why they were here….just like us…
One of those days, next to us, at the same table, looking outside the window, was a girl sipping her warm tea, enjoying her view of the street, and writing some notes on a diary.
When my friend saw her, she looked at me and said: "I never understood why and what the people write about when you see them seated with a diary and a pen".
"You don't know?" I asked her astonished. "They write down their first impressions", I added.
"Their first impressions about what?", my friend asked again
"Their first impressions about the new place they are, about the people, their first impressions about the colours of the town, the smell of the road, the noise of the streets, and their first sensations, their emotions, what they feel when nobody has yet influenced their point of view. They write down their purest sensations of somewhere new.
People with a diary are travelers, the ones with a map are tourists!
And one day if they want to recall their first impressions about that place, you know? the sensation that we all say is impossible to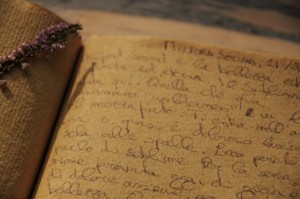 describe every time, they have it there, in their pages, they can just open their old diary and find out how that town smelled, sounded, tasted, how good they felt there, how happy they were, how the place slowly started to colour their emotions and give them a first point of view…".
My friend was really impressed by that, and even more so when I told her I do the same, and I had done this for years, since I started traveling, I was one of the "weirdos" who sit everywhere with a pen and a diary to record the moment.
I had done it on a boat headed for Hirtshals, Northern Denmark, from Oslo, and I had done it seated on a windy cliff in Cornwall, I have my first impressions of  Edinburgh and Queenstown, Reykjavik and Sevilla, and even the one of the North Pole…
Wherever I have been, I have looked for a spot where I could sit down, breathe deeply and write down the flow of emotions I was feeling in that moment.
One year later, when my friend left to move to London, I gave hera diary as a gift, and I called it "The book of my first impressions", so that she could have the same, and she could write down all her first breaths in every new place she will be on planet Earth.
That's how and why this blog was born…