– Icelanders make the best hot chocolate in the world! And their cinnamon cookies and the eggnog are simply delicious!!!
– Icelanders love Christmas! They transform their towns, villages, houses in cozy worlds of colours, with lights everywhere. They offer you Christmas cookies even on the plane, they can wait hours on a frozen  evening in a square just to see the lights of the Christmas tree switched on! And they can listen to Christmas songs all nights, every day, everywhere…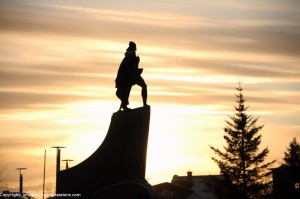 -Icelanders smoke a lot of sigarettes! But, according to a viking fisherman wearing Prada met over there, they smoke a lot because they drink a lot!
– This brings me to the next point: Icelanders drink a lot!!! Really a lot! But mostly in the weekend! During the week they behave! Going out at 5 in the morning on a Saturday or Sunday night in Reykjavik, you can see the most exhilarating scenes ever!
– Icelanders have the most weird hobby in the world: laying for hours in a swimming pool! The swimming pool is the heart of their social life, and any town you visit you will always have someone showing you where the local swimming pool is located on the map….for a better understand about this point I would add: Go to the swimming pool and you will understand!!! It's great!
– Icelanders hate the Danish, but they love talking about them! And most probably they all speak a bit of Danish, too! I wonder: do the Danish know they are so hated up there??
– The Icelandic people are great musician! They are. They definitely know a lot about how to make great music of all kind and they have a great sensibility for all kind of music instrument.
– I don't know why but all the Icelanders support English football teams! They watch only English football and they support only English teams. It was impossible to find one, only one pub where they were showing Italian football!
– Icelanders are so crazy that if a car is not available or the roads are closed ( in the North) they may just sky from one village to another in the middle of the night!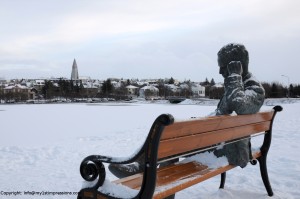 – Icelanders are a bunch of joyful and friendly people who are happy, interested and curios in meeting other people. Listen to what they say and what they suggest you.
You don't need a guide to visit their country. They are your guide. Each of them has a different favorite place that they love above all in Iceland. They ask you what you liked the most, ask them the same, you will get thousands inspirations. Each of them belongs somewhere different, listen to their story and their descriptions, absorb their love for their land and you will discover places you didn't know they could exist even on your imagination. Go out of the turistic cpath, and discover the roads they are showing you.
And what a satisfaction when you can tell them that you, little and unknown, have been up there and seen the place they are talking about! Their smile makes your trip unforgettable!