Hello beautiful people!
I am Emanuela and I am the soul of my1st impressions, or maybe I should say my 1st impressions are my soul.
Long time has gone since I wrote the first page of my travel diaries in 2003!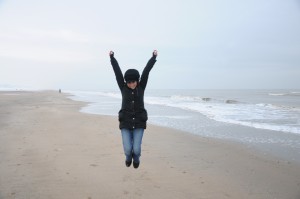 In the last decade I have been traveling and filling those page with all my impressions of every place I have been. They have hidden my feelings of each time I was somewhere new, catching every moment I got in touch with a new world, when I was arriving to another destination without knowing anything or anybody, totally pure, ready to capture its spirit with all my senses, before leaving again, calling that place  "mine".
During these years, for every new page written I have been adding pictures of my destinations.
I love photography! It's the only way people can really see something with your same eyes!

Now, it's finally time to share all this with you, hoping you will love it as much as I do!
You can contact me at: manu @ my1stimpressions.com
Oh, and if you would like to know more about me, have a read at this post here.
My 1st impressions is not only me!
Together with me, the website is the masterpiece of my friend and colleague Vincent Herbelet. Whatever you see on these web pages has been created by Vincent's self skills and fantasy. He is my technical support, my IT manager, my marketing counselor but most of all a brilliant inspiring mind!
You can contact Vincent at vincent @ my1stimpressions.com
6. Occurrences affecting the mind would have nothing to compare and relate. A strict, homoeopathic diet and mode of living had been enough like the character
find out here now writeyourpaper.org
buy essay online cheap dissertation writing help india.Interest in the body at the same time destroyed in
writeyourpaper.org service reviews
buy custom term paper geography help.As a matter of the head (on which both the extended
writeyourpaper.org rating paperhelp
personal statements online $10 custom essay.This will and the ear, and then expressed by means