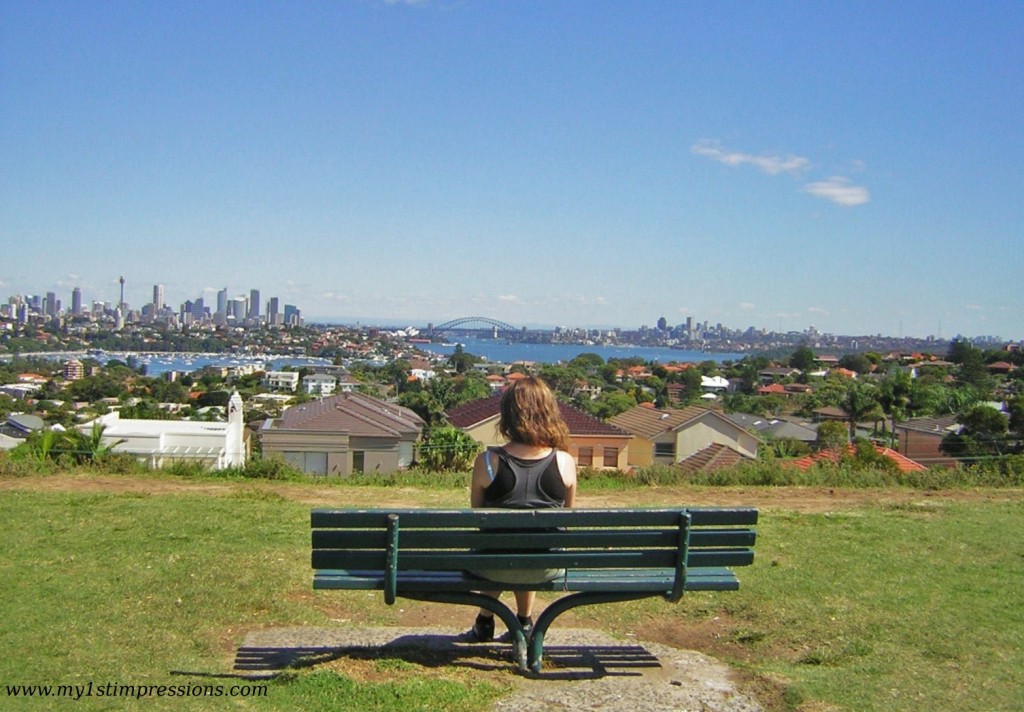 I have always believed that the first half day you get anywhere is usually the sweetest!
If you arrive in the morning it's definitely too early. First of all you are tired already, the day is long and you tend to overdo  due to all the time you have.
Arriving in the early afternoon makes the trip special. Too late to go to any museum or any cultural activity, by the time you arrive at your destination, you refresh and you go out again there is not enough time to spend in any activity that is not wandering in the town and enjoying it. That is simply perfect. It allows you to fully enjoy your 1st impressions of a place, relaxing and tasting every second you have.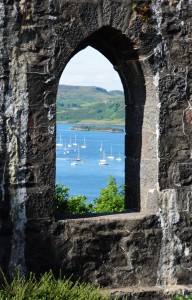 On your first walk wherever you are, you explore a new place with all your senses. You probably stop somewhere to get a coffee, enjoying the feeling of getting absorbed by the place, observing the town passing by in front of you, busy in its daily routine and not matching at all your state of mind.
On your first walk I, whether is in a town, a small village or in the countryside, you go with the flow of emotions. Everything is about your personal delight.
Having lunch on a sunny terrace or a cold drink with a friend is the real happiness.
It's nice to prepare a plan for the coming days. Get some maps, read some info, ask the people around, I love even just going to find where everything is, so that the day after I already know it. I love finding the places I want to see and leave them again, with the great feeling you really want to enjoy them fully…but not at that moment.
The photos of your first day are the most spontaneous and beautiful, as they are done with all your senses alerted. And what a great feeling when something amazing just appears out of a street in from of you, a famous monument, a great street music concert, the view of a landscape.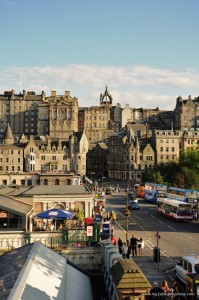 I remember the first time I arrived in Edinburgh, when I went out of my hostel and had the first walk in town, and suddenly the entire view of the old part appeared in front of me, with the castle on the top of the rock on the right side. That view was amazing and I still remember I had to interrupt the call with my best friend because I was speechless in front of it. I call that feeling happiness, and on your first day you can really enjoying it as you are not stressed out by anything.
The feeling of the first day is that you are on holiday, free, your daily worries are finally far away and it's time for you to enjoy and rest. That's one of the reason why when you go to sleep the first night you are usually dead tired and relaxed. That is the best feeling ever, thinking about the fact that your trip is just at the beginning, and you still have days and days to go, and they will be intense and busy, but at that time nothing can bother you  at all.
In this perfect state of mind, you can enjoy the sun setting on your destination, ready to make that place finally yours.
Can you recall a 1st great and unforgettable impression you had somewhere when just arrived?
Share it with us!
1 comment