An hour away from Granada, hidden between prehistoric karst mountains, it lays the town of Guadix, the cave town, famous in Spain for to things: one is the copy of Michelangelo's "Pietà", preserved in its monumental cathedral, made in the early part of the 20th century by a local anonymous artist who ordered tons of Carrara marble from Italy and decided to gift his or her town with such an astonishing work. During the Civil War in 1936, the statue was broken and thrown away. Later it was repaired by the Guadix artist Maria Angeles Lazaro. 
The second feature Guadix is famous for is his cave houses. Out of the 20000 inhabithants of Guadix, half of them still live in the caves. The cave district is called the Barrio Troglodyte and is in the Barrio Santiago. All of the houses are white washed.
These caves have been inhabited since the prehistoric time when local people decided to escalate the karst stone the surrounding mountains are made of and use them as houses, as they are cool during summer and have a constant temperature of about 19C all year long.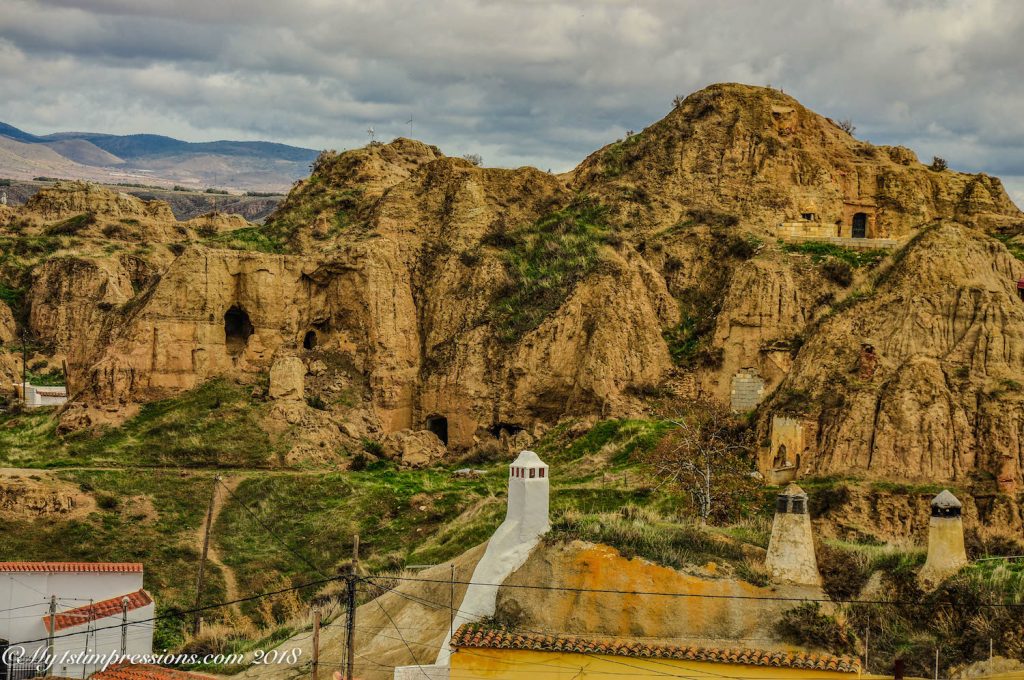 Most of the houses are well appointed with furnishings and resemble normal houses. There are about 4000 caves used as homes and is the biggest concentration of inhabited caves in Europe.
Walking amount these old houses which often you can barely recognise has been really funny. Sometimes you walk up a hill and just when you are about to take a photo you notice you are standing right on the roof of someone's house. It seems an half under worldly place which has been furnished in a lovely way by locals in order to make life enjoyable in houses without windows.  This also makes you realise how smart old people were in the past and how different their mentality was compared to our "modern" one. Their way to solve the heat problem, which in these places can get u to 45-50 degrees in Summer, was not to build toward the sun, like we do today, but to build inside the ground where nature keeps the temperature always at the same temperature. There is so much to learn from this!
It was my Bla Bla car driver Jose Luis who told me the story of Guadix, while driving from Murcia to Granada. Traveling by sharing car rides has been a real highlight of this trip so far, as I got tons of advices about new places to see in Spain and met great local people with whom I shared a nice piece of my journey.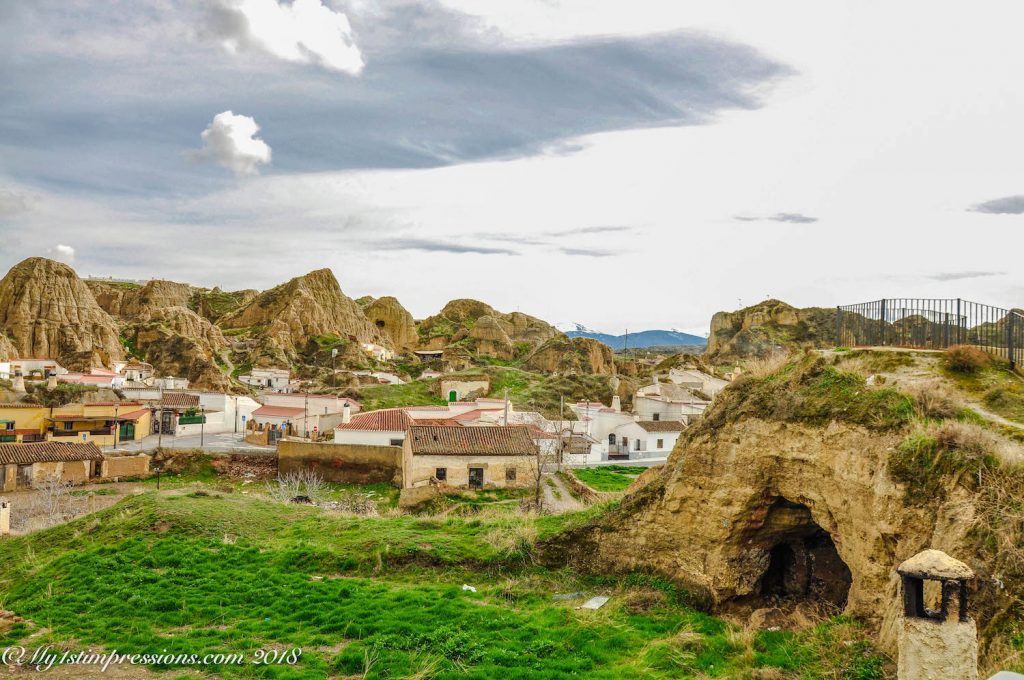 What I have seen so far is that Spain is quite a tourist country. Much more than I expected, and those destinations you always hear talking about,a re often the worst as they are full of tourists everywhere. But Spanish people are good people and love to share the love they have for their region (they are indeed in love first of all with the region they come from), so the best way to run away from those tons of tourists traps you have around is to talk to them, in Spanish, and get them to start telling you what they love. Sharing a car with them has been a great way for epic chats with Spanish people. 
Just a day after the beauty of Granada, despite the physical tiredness, Guadix was a well worth day trip toe scape the chaos of Spanish cities. From Granada bus station it takes only an hour drive and 5 euros to get there and by the sunset, you are done and can go back to Granada or enjoy the village quite vibes. The food is good in Guadix, people are friendly and the atmosphere is quiet, especially in a off season period like this one. You are at the feet of Sierra Nevada and at night the snowy peaks around make the air chilly.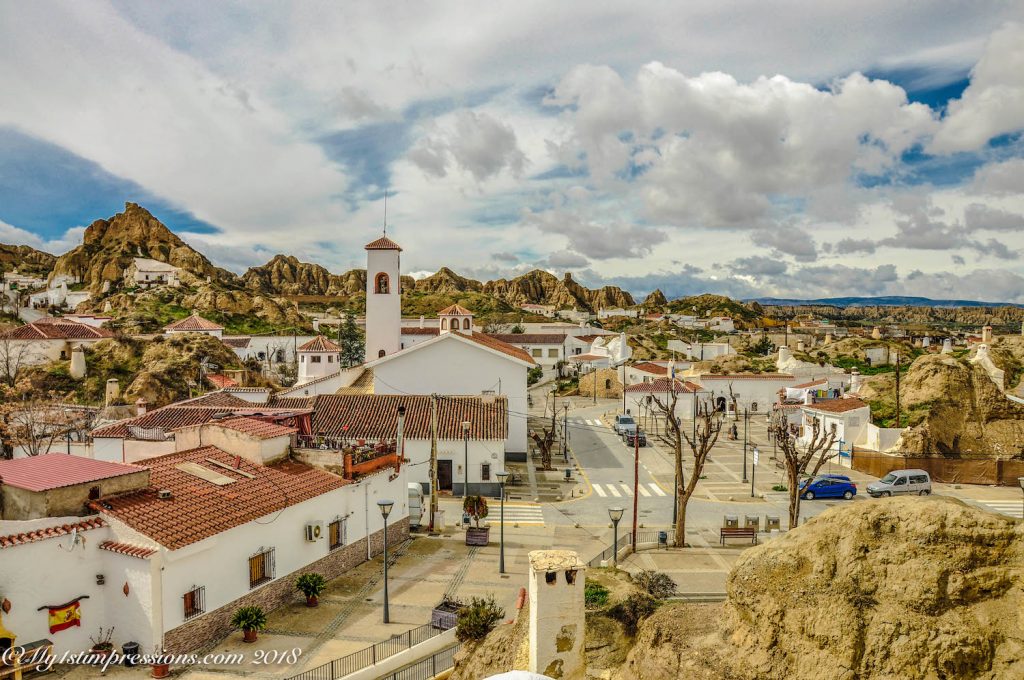 These two days of cultural beauty, both In Granada with the visit at the Alhambra and in Guadix, have been great and really compensated the full days walking around, but, at the same time, have also left me completely exhausted from a physical point of view. I left town heading to Malaga feeling so tired and with so much pain in my legs and shoulder that, once in the hostel, I went straight to bed and decide dot take a couple of  full days off just to rest before my next adventure, the almighty Caminito del Rey.
CLICK HERE TO SEE THE FULL ALBUM
Add comment